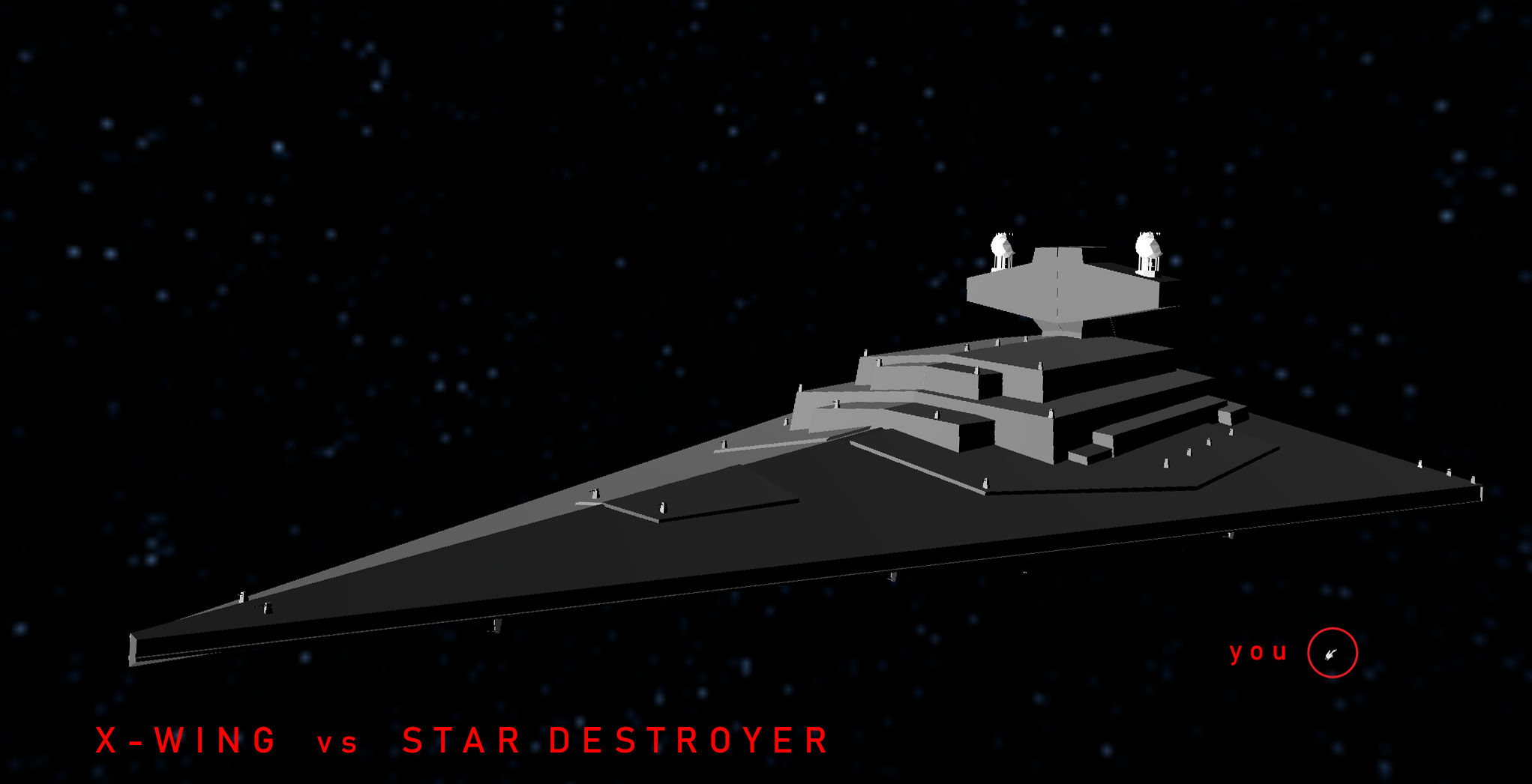 X-Wing vs Star Destroyer
Comments
Log in with itch.io to leave a comment.
I destroyed the star destroyer!!!
i cant see any thing but the logo at the begining? i tryed installing and that didin't help
What OS are you on? You should just need extract the files from the zip and run.
Thanks for playing! It's not my most creative but I'm getting better at making these things :)

very fun. i reccomend adding a crosshair or something so that aiming is kinda easier. i also found myself getting lost quite a bit so maybe a simple beacon or something to show where the star destroyer is. thanks! great game!

Thanks for playing-- and good feedback! There's 10 hours left... lets see if I can get one or both of those into the game :)
edit: I didn't, lol. oh well