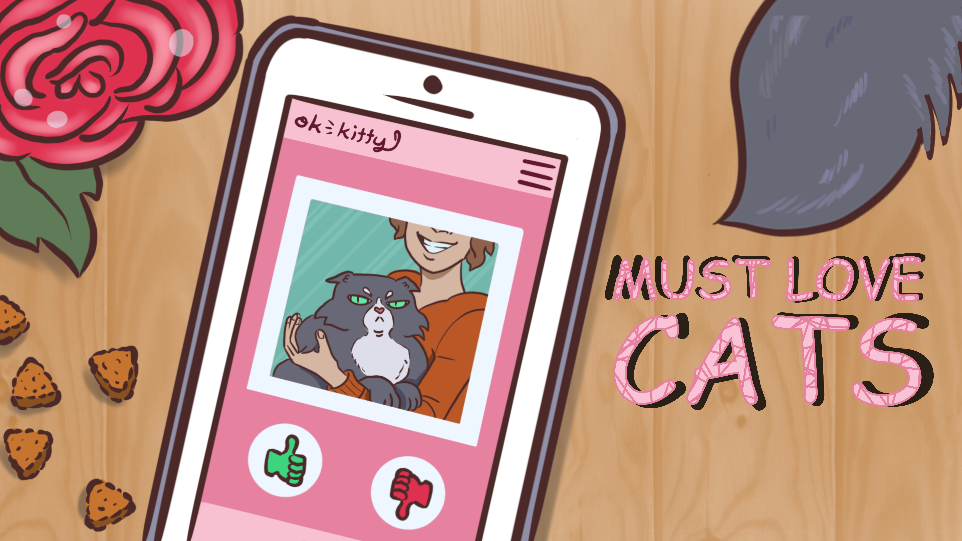 Must Love Cats
A downloadable jam game for Windows, macOS, and Linux
Created in 2 days for Global Game Jam 2020. The theme was 'Repair.'

You have a date coming over to your apartment but your cat is intent on ruining the evening-- by smashing all your stuff! Fix your things quickly to keep your date satisfied-- keep them satisfied for the duration (2 min) to win!

Hit 'F' to toggle full-screen at any time

Created by Team Cat-astrophe
Developed by:
Russell Sullivan | @ahintoflime on twitter

Karel Chabera Terra
Art by:
Emily Grimaldi
Alberto Caicedo
Voice Work by:
Ben Peyser | https://www.benpeyservoice.com/

Install instructions
unzip & play!

Download