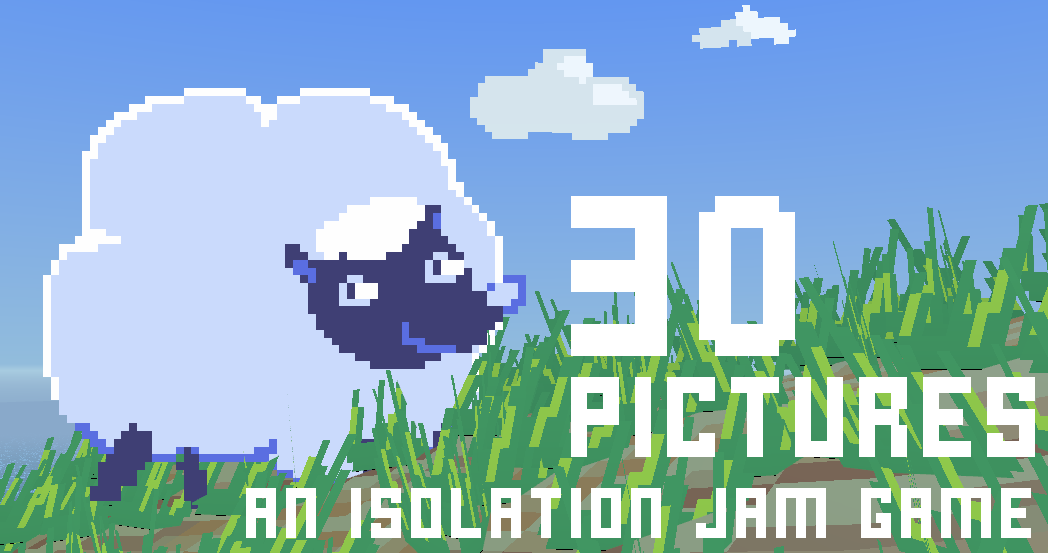 30 Pictures - Jam ver.
30 Pictures - my Isolation Jam project
---
I just released a new game "30 Pictures" which I made over the last few days at Isolation Jam in Iceland. It's been an amazing event and I was fortunate enough to work right next to some experienced Godot users, who helped me along the way.
30 Pictures is a little free-roaming photography adventure. There's no dangers, barely any game mechanics, it's just meant to be a fun and relaxing roam around a pretty island on a nice day. There are a few bugs, incomplete areas, and probably lots of performance issues, but I plan on expanding, improving and deepening the game. I will be in iceland for the next week or so but will resume work on the project when I'm home.
Please enjoy! And share it with anybody who may be interested. If people like it I will be encouraged to work on it further.

Files
30 Pictures - Windows
49 MB
Jun 09, 2019
Get 30 Pictures - Jam ver.